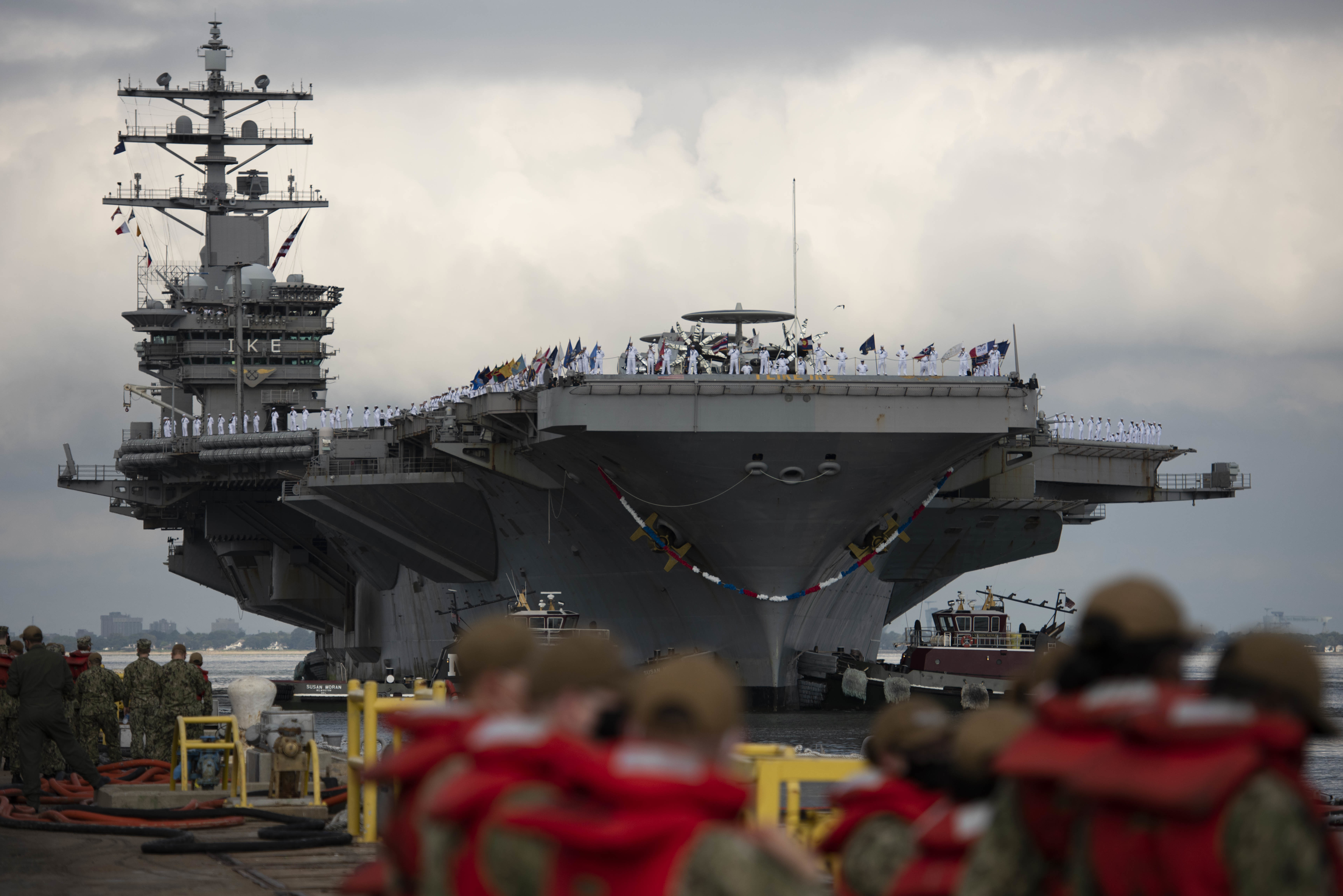 Navy. We've been cool for a number of years now. We've endured lots of changes, everything from new uniforms to physical readiness exams to more uniforms. I'm sure yet more uniform changes are on the horizon. But we've gotta talk about this thing called expanding the bureaucracy.
'Cause I gotta tell you, its not good.
We got issues, Navy. The shipyards can't seem to ever fix a ship in time. Yeah, like 75% of the maintenance projects are overbudget and late! If Navy shipyards were a grocery store, it would be like ordering grocery delivery for Thanksgiving, but the delivery guy rolls up in a scooter to dump off bologna sandwiches at the end of your driveway instead of a turkey and stuffing on your porch.
Its not just shipyards. We've got a lot of bureaucracy. At the top, we've got more admirals than ships. Sure, we have to put someone in charge of important things like motorcycle safety, but come on man. More admirals than ships? Even when we count submarines? That seems a bit much.
So given those two really basic problems, why on earth would we want to build yet another numbered fleet? Are we lacking in 3-star admirals (hint: we're not!)? Does a new fleet give us more capability?
No and no. Right now, we can't man, train and equip the Navy we have. Ships are only manned to 92%. That sounds good, right? Its not. On a 4,000 Sailor crew of a carrier, that means we're short 320 people. That's almost a destroyer's worth of people, which means we're leaving lots of positions open. And shore commands? You're doing well if you reach 85%.
Our response to get ships to sea seems to be to constantly take some "slackers" from shore duty, because heaven forbid we give people a break. Ships are constantly using ashore manpower "volunteers" to fill gaps. That works in the short term, but long term we simply aren't bringing in enough people.
Even when we do, we give them no incentives to stay. I've had three crappy bosses in my short career, two of which were fired. I had people dress me down in public because it "suited them," even when it was over minor offenses. If you're not in the military, that sort of behavior makes HR scream. In the Navy, its just Tuesday, and you're expected to simply take it. So guess what happens when we ask Sailors to reenlist, most of whom have nice job prospects in the civilian world that don't involve getting screamed at over minor things or signing Page 13s that limit your right to eat in a restaurant? They don't sign, and we resort to canceling failing PRT scores to try and keep enough people in.
So, while I applaud SECNAV's efforts to find new niches for the Navy, I'd rather we get what we have to being well again. Get our manning to nearly 100%. Make the shipyards not suck again. Fill the billets we have now before we consider adding more. But please, don't start up a new fleet until that part is done.
This post represents the views of the author and not those of the Department of Defense, Department of the Navy, or any other government agency. Obviously.