So today's headline: Toyota suspends donations to Republicans that questioned election results.
My response: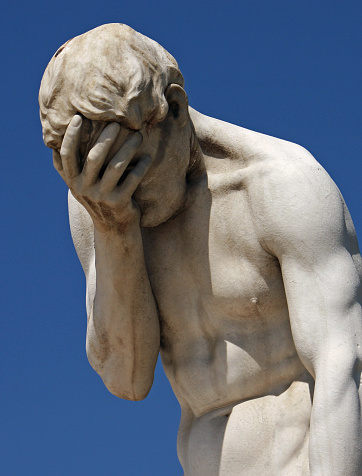 This will not end well.
Now, I already own two Toyota vehicles, and I like them because they drive well and just…work. I'm not boycotting Toyota anytime soon. But, I know what I am doing:
I'm writing a letter to Toyota to point out their hypocrisy over this.
I'm writing to my Representative (a Republican) to express my dismay.
Boycotting big corporations isn't going to work long term, because at some point we will run out of places to do business. Instead, conservatives need to become increasingly vocal in these companies and remind them that nobody likes it when they pick sides arbitrarily. Toyota seems to think that going woke will appease the crowd.
Nope.
Going woke means going broke. If you're a Toyota vehicle owner, you need to be really loud in your disapproval of their position. Let them know that you have choices for future vehicle purchases, and if they continue down this path, you'll buy a Tesla instead. Plus, you can shift your car maintenance to another facility, which will deprive them of revenue in the long term. Remind them of that fact.
If you're a stock owner, let them know your vote is now a solid 'NO' for anyone on the board. In fact, write a letter to each and every board member, reminding them that your vote matters. Most shareholders don't show up for shareholder meetings, so even a tiny number of shareholders can have a decent influence on a company. Tell them that instead of selling stock, you're going to hang onto your stock and vote them out of their office. If you're feeling really saucy, remind them of the fact you follow voter ID laws to cast your shareholder votes, unlike some other people…
Congressmen and women need to remind large businesses that their employees are in many cases Republicans that questioned the stolen election. Looking at the Toyota USA plants, many are located in regions where Republicans win majorities. Hmmm, wouldn't it be bad if Toyota employees and their representatives suddenly had "issues" at a plant? Maybe lots of employees should just not show up to work one day? Maybe all the kindness showed to big business when it comes to tax cuts and audits magically vaporizes?
Yes, these tactics sound scummy. I'd prefer to just leave businesses alone. But we are running out of options quickly. If conservatives don't stand up and remind business that they have a voice too, then business will continue to toe whatever dumb line liberals draw on the ground. Boycotting is ceding ground. Do we want to be backed into a corner where we can't use any business because we boycott everyone? That's a loser strategy. We should instead stand our ground and remind Toyota that conservatives drive cars too.
This post represents the views of the author and not those of the Department of Defense, Department of the Navy, or any other government agency.